If you don't make money, we don't make money
We're providing our clients an opportunity to access trading strategies on worlds foreign exchange markets. We invest client funds with an elite team of experienced managers, all of whom have undergone our comprehensive and exhaustive eight-phase due diligence process.
We only charge a 20% performance fee on profits generated.
Got questions? Our account managers are on standby to walk you through any part of the process.
How a PAMM Account Works
The PAMM software allows the managers MT4 account to be assigned as Master Account and client accounts which are handled by the manager to be recognized as follower accounts with the total sum of trusted money treated as a whole and traded by the Managers Master Account.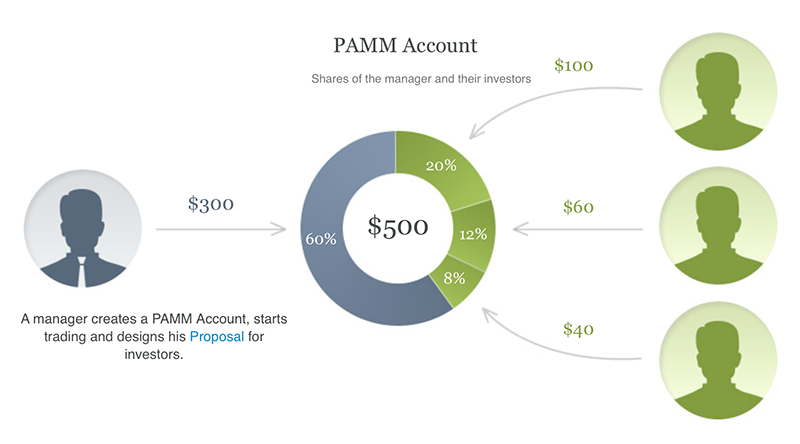 The manager keeps on trading on his PAMM account using both their personal capital and the funds of their investors. The better the manager's trading results the better their position in the Ratings

If the manager earns profit the amount of funds on the PAMM account increases and the profit is distributed between the manager and the investors based on the amount of their initial investments
In our example the profit made 200% and the balance of the account has risen to 1,500 USD.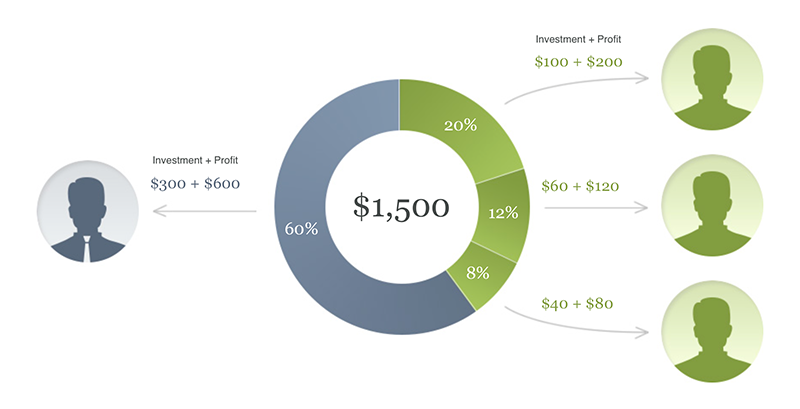 The investors pay the manager some part of their profit in compensation. The size of the compensation is specified by the manager in his Proposal and depends on the amount of invested funds.
In our example manager's compensation makes 20% of the investors' profit